4th of July Street Vault
Seward, Nebraska is home to one of the oldest running street pole vault competitions in the country.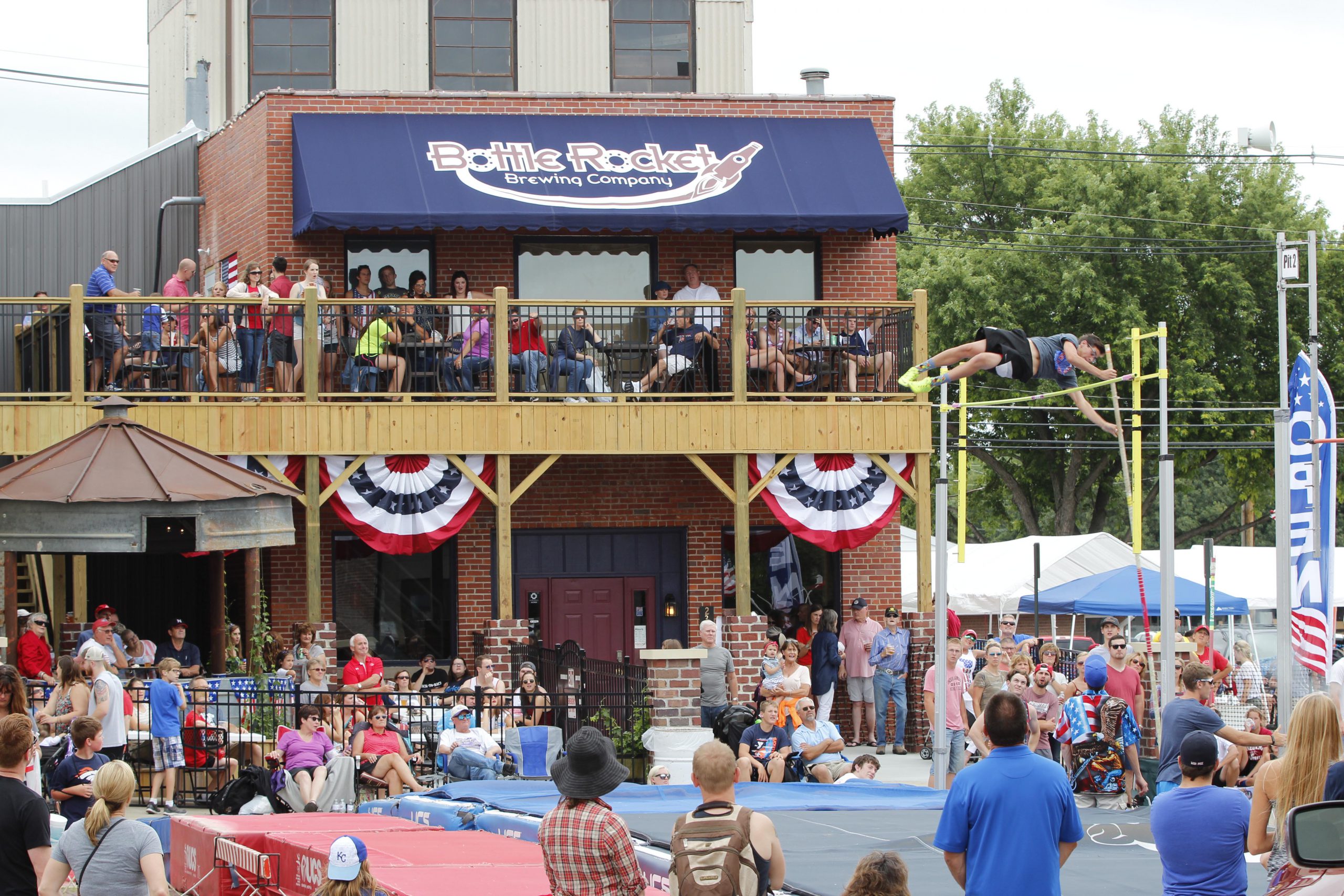 We will be hosting the annual 4th of July Pole Vault competition in 2022.
This year's event has reached the limit for Group 1 below and online registration has closed. There is limited space in Group 2 which is filling up. If you wish to vault in this division and you have PRs of 13'+ for women and 16'+ for men, please email jason@vaultdogs.com.
On June 26th vaulters will be emailed which group they will be vaulting in.
2022 4th of July Competition
The competition format's goal is to keep groups smaller and help the competition move along faster. We will be on one runway and pit again this year.
Registration for the 4th of July event is $25.00 online, no day of registrations will be accepted.
July 4th: Group 1 Division
– Warm-ups start at 8:00 am
– The competition starts at 9 am till about Noon.
– Capped space limit: up to 25 total competitors
– This is a combined group of male and female athletes. We will run them simultaneously with a bar starting at 7′ and one bar at 10′. So for example we will go through the first attempts at 7′ and then the first attempts at 10′. Once the first attempts are done we will repeat for second and third attempts in the same manner.
Athletes will be assigned group placement based on season PR on the entry form.
July 4th: Group 2 Division
– Warm-ups start at Noon or after the previous competition completes.
– Competition starts at 1:00 pm till about 3:30 pm
– Capped space limit: up to 20 total competitors
We will run this the same way as the Group 1 Division but will determine the heights once entries are submitted.
Mulligans! One-fourth attempt may be purchased at the event for $5.00.
We look forward to seeing you this 4th of July!